BCER Information Updates

As part of our commitment to regular communication with residents we publish updates to explain developments on the Estate.
BCER Update 01 (January 2023) – Traffic Management

As you will have read in the recent Annual Review, we have clarified the mandatory and non-mandatory elements of the frontage charge that residents pay each year. The costs of Traffic Management, which includes gatekeeping, will be funded from the non-mandatory element of Estate Charges and other income (for example, vehicle permits).

In order to manage the expenses, and improve efficiency, BCER now proposes to leave all the western gates (Manor Way, Priory Park and Blackheath Park) open at all times. The gates at Morden Road and Pond Road will continue to be manned/locked as usual, and this should be sufficient to control non-Estate traffic at peak times. BCER does not expect these changes to materially affect traffic flow through the Estate at peak times of the day; however, the situation will be closely monitored both before and after the change is made and the decision will be reviewed if traffic flow significantly increases.

We are discussing at Board level putting up "No Through Road" signage on the three western road entrances to coincide with this alteration.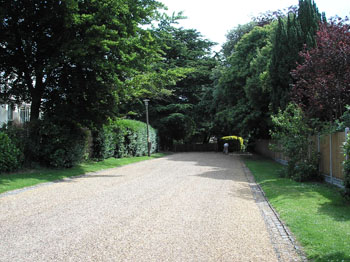 Newsletters

Spring 2019 Neighbourhood Watch Newsletter