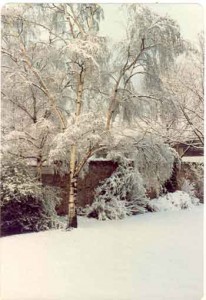 The Company is pleased to offer links to the following organisations with whom it works on a regular basis. Requests to be added to this page should be emailed to office@blackheathcatorestate.co.uk
The Blackheath Society – the local amenity society that works to preserve the character of the wider area of Blackheath. blackheath.org
Age Exchange is a national centre for Reminiscence Arts and dementia intervention. They create intergenerational projects and are also a vibrant community hub in the heart of south east London. age-exchange.org.uk
The Conservatoire is Blackheath's local independent arts centre. Each week it provides a broad mix of music, art, drama and cultural classes to over 1,200 people between the ages of 0 to 90! conservatoire.org.uk
The area of Blackheath is situated in two London Boroughs
Greenwich – greenwich.gov.uk
and
Lewisham – lewisham.gov.uk
St Michael's Church is the only church on the Cator Estate and details can be found at se3.org.uk.
For more details on The Blackheath & Greenwich Bowling Club please visit their website blackheathandgreenwichbc.co.uk.
The Blackheath Cator Estate Neighbourhood Watch is chaired by David Marler, who can be contacted by email on dmarler@talktalk.net. The Cator Estate is divided into 31 autonomous neighbourhood watches, each with its own co-ordinator who encourages residents in their area to take sensible steps to protect themselves, their property and vehicles, and to be good neighbours by keeping an eye out for each other, to be aware of elderly and other vulnerable residents and to report to Police anyone behaving suspiciously.  They swap information about local crimes with other co-ordinators, and attend the quarterly meetings of all Cator Estate co-ordinators and local Police.  A quarterly newsletter giving details of crimes and incidents on the Cator Estate is delivered to every home.  All neighbourhood watches come under the umbrella of the Blackheath Cator Estate Neighbourhood Watch, which is funded by BCER Ltd. To view the latest newsletter click here.
Social Media Initiative
Neighbourhood Watch is launching an eponymous (closed) Facebook group for our residents. Its purpose is to keep us informed about topics relating to the safety and security of our area. Please join either using the Facebook search function or https://www.facebook.com/groups/1550705455070794